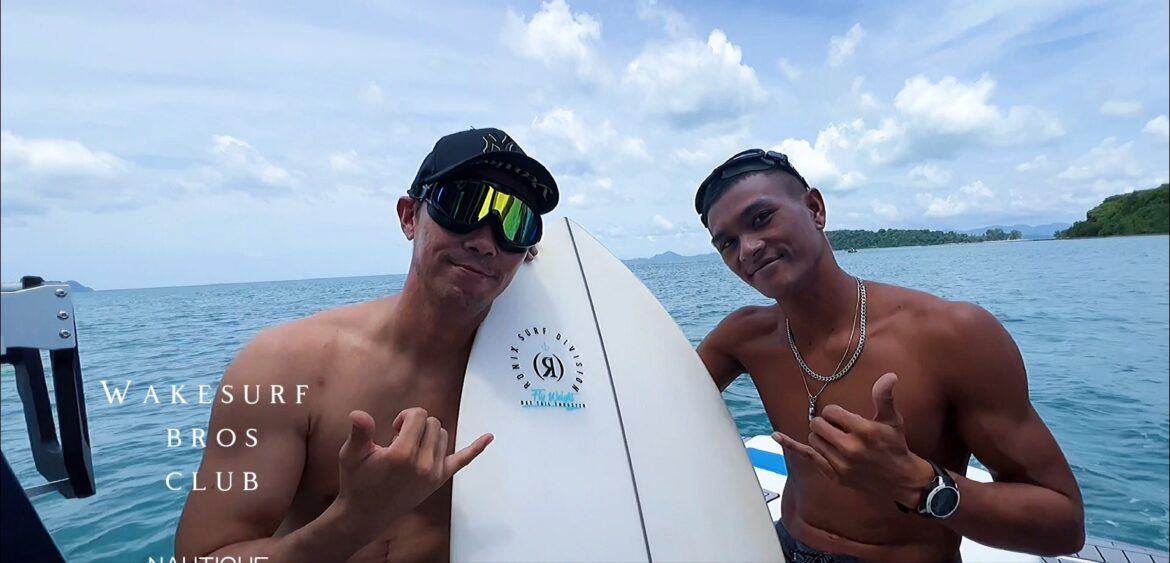 Private Lessons
Wakesurf Bros team of international and local instructors will give you the special attention necessary in a private wake surf lesson. Our instructors will teach you the fundamentals which guide you through the process of learning how to wake surf. No matter your skill level, you will learn the basics of balance, positioning, surfing, as well as various techniques on getting to your feet, surfing etiquette, ocean knowledge, and water safety.
Even though group lessons are great fun, some people prefer learning on their own. We completely understand, which is why we want to make it as convenient as possible for them to choose the time that suits them best. (subject to availability). Some people are just shy when trying to learn something new, which is another reason why they go for private rather than group wake surf lessons. It gives them the opportunity to ask all the questions they might otherwise be too embarrassed to ask.
Our Instructors
Our team of certified and experienced instructors values the individuality of every surf student, be it in a group or private lesson, but some students still prefer the undivided attention of their instructor. This is natural and understandable, which is why we reach out to wake surf lovers throughout Thailand and offer quality private wake surfing classes all around Phuket.
What is Expected in a Lessons
 Training – in our 30 minute land portion of the lesson, you will learn and practice a variety of different pop up techniques that you will need to know before heading out into the ocean to catch your waves.
Wave Riding – now that you have learned the basics of safety and pop ups, it's time to put your new skills to the test! Spend the rest of the time in the ocean surfing with your instructor.
Knowledge – basic wave reading including all possible factors.
Safety – water safety and ocean awareness, basic ocean safety paddling and positioning on the board.
Wakesurf Bros is a licensed business & permitted wake surf school and camp. Due to high volume, we encourage you to book your lessons online right now to warranty your lesson.